Instagram is not a new topic for "Prospect Genius Reviews…" Back in July 2015, nearly a year ago, we examined the popular social media platform as it pertains to small, local businesses. Ultimately, we concluded it's a worthwhile platform insofar as it ups your company's social signals and creates a broader presence for you online. In terms of generating leads, however, we found it was lacking.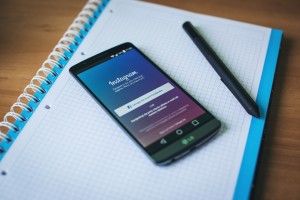 But those lead-generating abilities may be about to change. Just last week, Instagram announced the launch of "Instagram Business Tools." Will these tools, which include free business profiles, do more to help local companies get in front of their desired customers? Time will tell, as Instagram's new business tools are still in their infancy and haven't been rolled out to everyone just yet. So in this special edition of "Prospect Genius Reviews," we'll assess the potential of Instagram's new business tools and tell you if we think they're worth trying for your small, local business.
For roughly a year now, Instagram has offered a suite of advertising tools geared toward helping users who wish to promote their accounts and grow their followings. However, according to Instagram's announcement last week, many small business owners felt like their needs weren't being fully accommodated.
Now, Instagram's new business tools distinguish themselves from those previous offerings by functioning specifically for businesses. If you're a business owner, you can now switch to a business profile, which contains features tailored to make Instagram work for your unique, commercial needs.
Switching to a business profile gets you:
Space to list your address (if you have a storefront) and website URL.
A "contact" button that allows you to choose whether it leads to someone texting you, e-mailing you, or calling you.
Promoted posts that are similar to Facebook ads in the various ways they can be targeted and tracked.
Insights (data about your post performance and audience behavior) that are simpler than the previous format.
Instagram's promoted posts are what most business owners will want to utilize if attracting new customers is their goal. Promoted posts operate in much the same way as Facebook's ads, which many local businesses have had success with. Facebook's interface is easy to use, and Instagram's appears to mimic it. (This makes sense, too, given that Facebook owns Instagram.)
With Instagram following Facebook's successful model for promoted posts, you can target specific audience demographics to make your audience as narrow or as broad as you like (or you can just use Instagram's suggestions). You can also add a call to action so you can convert more leads. You can even determine how long the post will be promoted (in other words, how long you'll be paying for clicks).
Instagram's insights are also modeled after Facebook's, making it easier for small business owners to understand and act upon the information provided. By seeing where the majority of your audience members are located, when they're most active on Instagram during the day and week, and what kinds of posts they best respond to, you can develop better ways to target your content, whether you're paying or not.
Overall, Instagram's new business tools show a lot of promise; Prospect Genius reviews them with cautious optimism. If they do turn out to be as similar to Facebook's business tools as they appear, then local business owners would be wise to use them. Find a way to share photos and graphics regularly on Instagram and use the tools to track your performance. If you're feeling bold, try your hand at promoting a post or two.
However, be aware that it's only worth paying to promote a post if it's already a high-quality, attention-grabbing image. If your line of work doesn't lend itself to these types of images, then you'll have to get creative (or else don't promote them). Photos of team members, recent work, and before/after comparisons are all great ideas to get you started. Ultimately, though, you'll have to decide if you're getting enough new leads to justify the amount of time you're spending trying to snap the perfect picture.
But as we wrote last year:
Even if it doesn't directly produce leads for your business, Instagram will supplement your online advertising efforts by broadening your audience locally. Plus, as Google's algorithm gives increasing weight to social signals, it can only help your company to participate on social media as much as possible.
So even if you don't take advantage of all of Instagram's new business tools, you should still try to maintain a presence on Instagram, if possible. It can only help.
Next time on "Prospect Genius Reviews…," we'll discuss the pros and cons of call tracking as a component of online marketing campaigns. Stay tuned!