In our last edition of "Prospect Genius Reviews," we discussed YP.com in its function as an online directory. This time, we'll turn our attention to a whole different side of YP that provides marketing solutions for local SMBs. We'll examine how its local marketing services work and how effective these services seem to be.*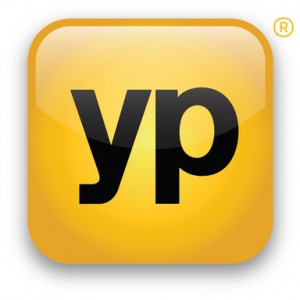 First, let's talk about how YP's marketing services work. With ypSearch, YP's search engine marketing program, business owners can decide between the basic and premium packages. According to YP's website, with the basic package, businesses get a single landing page and many of the fundamental lead generation services you'd expect: mobile optimization, call tracking and recording, ad scheduling, ad bidding, point-radius targeting, and so on.
With the premium package, called ypSearch Pro, businesses get to use their own, local website (which can be provided by YP) and enjoy a "custom" campaign. YpSearch Pro targets industry-specific keywords while the paid ads in this package contain unique ad copy. This makes us wonder what the basic marketing package targets, if industry-specific keywords and unique ad copy are reserved for premium customers. YpSearch Pro also provides a sole account manager, same-day response, and "custom reporting." Again, if custom reporting is reserved for premium customers, what kind of reporting are the regular customers getting?
The primary differences between the two packages have to do with customization, and the customization must be significant because the price difference between them is staggering: ypSearch starts at $300 per month, while ypSearch Pro starts at $6,000 per month. And keep in mind, YP makes you sign a one-year contract upfront.
In addition to its search engine marketing packages, YP also offers website design, video promotion, listing management, local ads on YP.com and print yellow pages, direct mail campaigns, and online and mobile display ads.
One positive aspect of YP is that it features all of its customers in YP.com search results (although businesses paying for local ads get preferential placement). According to a 2014 comScore study commissioned by YP, YP.com has a very high conversion rate, with 66% of people making a purchase after searching its directory. That means SMBs listed on YP.com are visible to a more motivated consumer base.
However, this benefit hasn't been enough to please many of its customers. On ConsumerAffairs.com, YP has a 1-star rating out of 482 reviews. Now, this comes with the caveat that ConsumerAffairs.com is essentially a forum for consumer complaints, so all of the reviews on this site are motivated by negative experiences. That being said, there are a few recurring themes in the sea of complaints, so they bear mentioning.
First, the most common complaint is that it's extremely difficult for customers to have their problems resolved by YP representatives, whether the issues have to do with YP listing them for services they don't offer or YP targeting them for a geographic area that's too broad. A common refrain heard in these complaints is that the customer had to wait months on end for any changes to be made, if they were made at all. Another frequent complaint is related to YP's payment system. Customers are locked into a 1-year contract upfront, but this contract has an automatic renewal clause, so if a customer forgets to cancel before the deadline, they're forced to pay for another year's worth of marketing services. While it's a perfectly legal practice, it's a major pain-point for many customers who are already dissatisfied with YP's service.
We don't want to make a habit of disparaging our competitors, so we'll stop here. Suffice to say, Prospect Genius reviews YP's marketing solutions for local SMBs with a good degree of skepticism. The basic search engine marketing service seems too bare-bones for what you're paying; on the other hand, the premium service costs an arm and a leg for the kind of customization that should already be included in the basic package. Maybe our perception of YP is skewed by our own business model, but that's our take.
As always, feel free to contact us with any questions!
"Prospect Genius Reviews…" will be taking a break for the holidays. We'll be back in January with more industry insights, so stay tuned!
*Note: We must acknowledge the conflict of interest here, as Prospect Genius is also a local marketing company for SMBs. We have made our best effort to be as unbiased as possible.